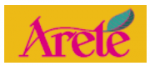 COOPERATIVA SOCIALE ARETÈ
Ragione Sociale

COOPERATIVA SOCIALE ARETÈ

Sede

Via Imotorre, 26 - 24020, Torre Boldone (BG)

Telefono / Cellulare

035 341355

Referente

Peri Monica, Pelliccioli Bruno
Who we are
The Cooperativa Areté is a consolidated reality that deals with the re-employment of disadvantaged people in the biological products production and commercialisation sector.
Since the very beginning, the Areté members decided to create a cooperative farm producing vegetables with biological methods. Agriculture, and biological agriculture in particular, seemed the most suitable activity for people who needed recovery, since the natural working rhythms and the contact with the earth represent a formidable pedagogical context.
Along with the biological production, during the years wholesale and retail fruit and vegetables commerce also developed, selling both single and packed products. The Union of production and commerce allowed for the cooperative to consolidate and led to its economic self-sufficiency.
To better implement its social mission, apart from re-employment itself, the cooperative also runs occupational and social re-integration therapy projects for disadvantaged people, in collaboration with local and health care authorities in the Bergamo province.
Activities
The farming production occupies roughly four hectares, part of which tunnel-covered, using modern and efficient machines and equipment. The commercial activity boosted considerably during the latest years, in which the cooperative became an active fruits and vegetables wholesaler in almost all the Lombardy region in Italy. Three trucks serve various stores and school canteens. Recently, a nursery activity has also been established.
The cooperative is also an educational farm: during the past years, many students from kindergartens, elementary and middle schools in the Bergamo area have visited Areté for both guided visits and practice workshops.
More over, the cooperative implemented educational projects with different secondary schools, in collaboration with the Slow Food association and the Lombardy Region authorities, organised meetings with the local producers in collaboration with Aiab and also provided internship opportunities for university students, especially those coming from agricultural or educational studies).