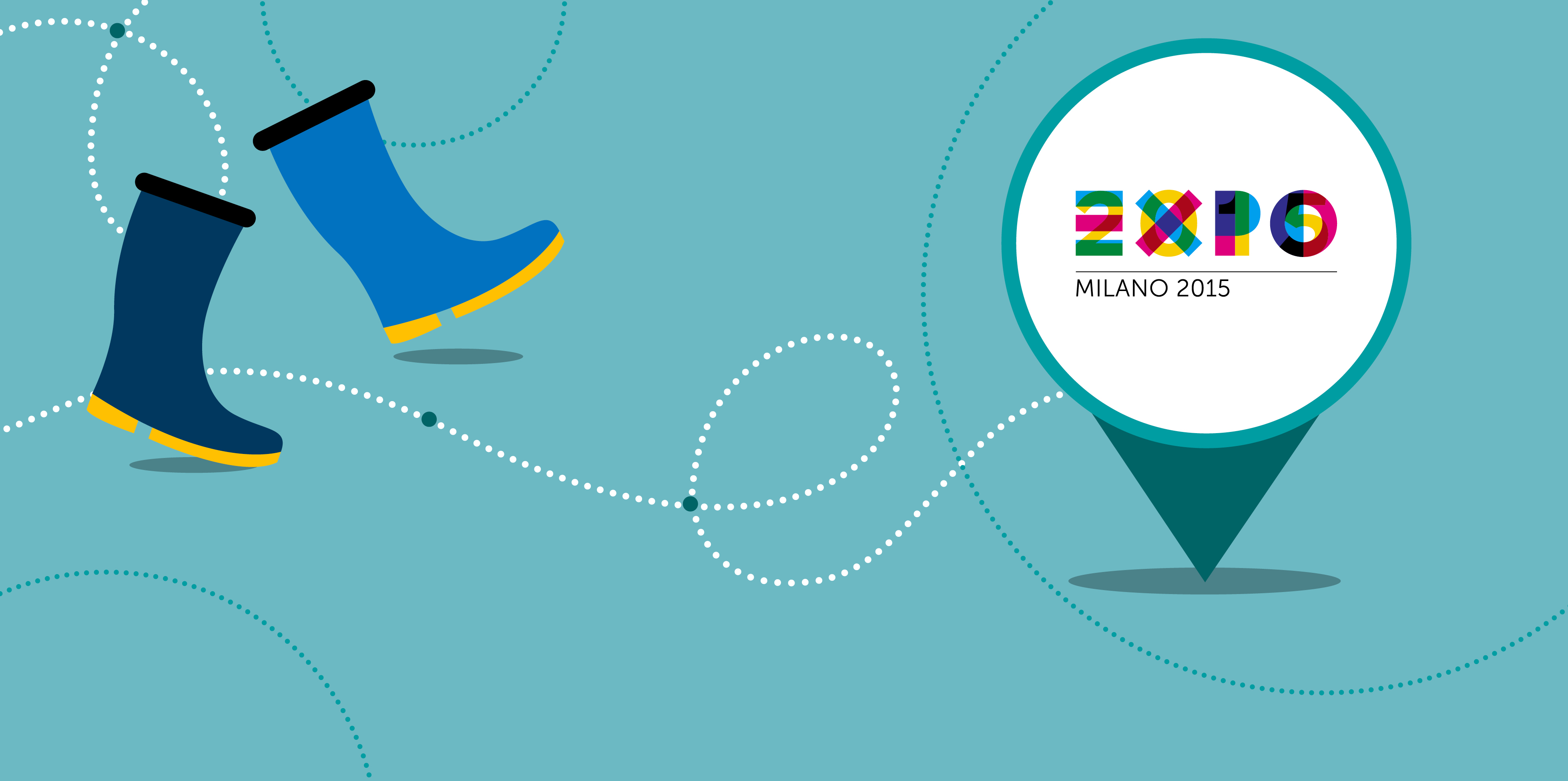 Expo 2015
WHY DO WE PARTICIPATE IN EXPO 2015
The Agricoltura Sociale Lombardia network is, in the 2015 Milan Universal Exposition World's fair  framework, a social opportunity in perfect harmony with the universe of values related to "Feeding the Planet" and "Energy for Life". It will enrich the Expo programme by presenting solutions, promoted by the socio-agricultural network of associations and businesses, to issues closely related to a sustainable development, which is one that harmonises the economic and the social sphere. The network thus presents itself as a resource against emargination risks: it stresses a socio-economic model that is auto-sufficient, while respecting the planet and adding to the value of its quality, organic and local "0km" products.
Exchange of good practices and collaboration between the different network associations do put into practice an innovation concept that keeps its roots into tradition and into the safeguard of the local cultural and environmental heritage.
Expo 2015  and Cascina Triulza in particular – at the Società Civile pavillon – provide the perfect spotlight for discussing social protection and the safeguard of the local natural richness: this environment, apart from providing Agricoltura Sociale Lombardia with the perfect place to discuss socio-occupational inclusion and respect for quality products, also provides the perfect showcase for this network to present itself, to speak collectively as a network and to co-plan the best possible future actions.
CASCINA TRIULZA
To promote the synergy of the best possible "Energies to change the world" (Cascina Triulza theme statement) is one of the objectives of the Società Civile Pavillon, the Third Sector, the citizens community and of the local creativity and development.
The Agricoltura Sociale Lombardia network finds its way in a place where is given voice to the voiceless, exposing itself along with its values and knowledge, in a sharing attitude aimed at developing local communities and at promoting both a social and agricultural product and service.
The other Cascina Triulza missions also perfectly align with the project policy of Agricoltura Sociale Lombardia that, in its fundamental principles, already aims at "promoting dialogue to build new alliances and new development models" and at "promoting ethical values" – as in its Carta dei Valori, its Values Charter.
"For the first time in the history of the Universal Exposition World's fair, civil society and the associations world will be the leading actors. This is another achievement of Milan's Universal Exposition that we need to claim with pride and awareness. – Maurizio Martina, Italian Minister for Agricultural, Food and Environmental Policies at Expo 2015, through a proxy.
"Cascina Triulza already looks beyond the Universal Exposition to proceed on a path that will be precious…", "The ideas Cantiere melting pot, that starts the Exposition and will last until its very end, will be its implementing tool…". – Giuliano Pisapia, Milan's mayor
Visit the web pages of Cascina Triulza (pagina 1) (pagina 2).