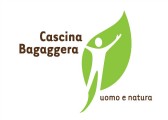 SOCIETÀ AGRICOLA BAGAGGERA
Ragione Sociale

SOCIETÀ AGRICOLA BAGAGGERA

Sede

Via Bagaggera, 25 - 23888, Rovagnate (LC)

Telefono / Cellulare

039 5311471, 333 6790991

Referente

Paola Lazzarotto
Who we are
An organic farm founded in 1995 that stretches through a 20 hectares area. In 2008, the property met motivated and enthusiastic young farmers, freshly graduated in livestock breeding and animal care, that gave a strong input to goat and pork production, to researches on better quality seeds and to the production of farmstead bread cooked in a purpose-built oven.
At the same time, interest grow into social matters and towards a welcoming and training agriculture. Thus, within the Cascina premises, the Corimbo Onlus association was founded, following the lead and guidance of its owner and business farmer. The association works with help from professional educators and a psychologist and aims at occupational training and inclusion, as well as the creation of self-sufficient conditions and skills in young disabled people. Disadvantaged young adults are working every day with educators and farmers using the agricultural spaces and activities as a life learning and social experience. During the years, collaboration ties between the farm and the cooperative grew tighter, with the direct managing of agricultural mansions to "the guys' team", followed by educators. A further step forward is directly working with the farmers that thus become true life masters.
Activities
Breeding of the Camosciata variety of goats, of pork, donkeys and chickens, production of cheeses and cured meat products, as well as wheat and farmstead bread production.
Cheese factory, wood oven and on-site farm store where products are sold and product degustation is also possible.
Organisation of cultural and artistic meetings and of small farmstead festivals as an important melting pot to strengthen the social tissue and to show our quality work.