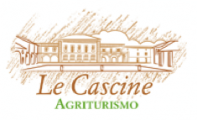 LE CASCINE AZIENDA AGRICOLA E AGRITURISTICA
Ragione Sociale

LE CASCINE AZIENDA AGRICOLA E AGRITURISTICA

Sede

Via Cascine dei Passerini, 25 - 26827, Terranova dei Passerini (LO)

Telefono / Cellulare

0377 833588, 335 8074306

Referente

Paola Vailati Riboni
Who we are
Le Cascine is a traditional Lombard farm, which works with grain growth and animal husbandry. It chose to develop itself with a multifunctional perspective: it is a teaching farm, accredited by Lombardy Region, agritourism with catering, private center of fishing and social farm.
Activities
In the social field, Le Cascine offers leisure activities for groups of old people, users of nursing home or for groups of people with disabilities.
The company has devised and realised an occupational laboratory, named Adisem, dealing with horticulture and floriculture. For this project it collaborates with an Association of voluntary work and a Social Co-operative, the former is Associazione Disabili Insieme in Casalpusterlengo and the latter is Mar.si.ma, useful to operate with and become partner of authorities and institutions. The company houses this social Co-operative for free. Since 2015 Adisem is managed by the Plan Office in Lodi, which is in charge of notifying, sending, Pei drafting and monitoring the users. Concurrently it started the Green Welfare project in march, in collaboration with the Plan Office, which is a test of work integration in the field of vegetables plantation.