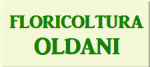 FLORALIA
Sede

Via della Marescalca, 20 - 26900, Lodi

Telefono / Cellulare

0371 35863, 340 7794532
Who we are
The Floralia farm has been active in Lodi for 28 years and was founded by the owner's father, Fabiano Oldani. Since 2004, the farm is also an educational farm officially recognised by the Lombardy region and since 2008 it became an agrotourism business for cultural activities.
Activities
It chiefly  cultivates flowers and plants in its flower nursery: ornamental plants, year-long plants, vegetable garden plants, aromatic and fruit plants. The farm also provides planning and maintenance services for parks, gardens and vegetable garden sas well as ornamental creations for meetings and ceremonies.
On the spot, Floralia produces and sells potted plants and plants to be transplanted.