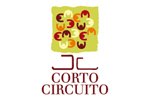 COOPERATIVA CORTO CIRCUITO
Ragione Sociale

COOPERATIVA CORTO CIRCUITO

Sede

Via Gino Grassi, 361 - 22030, Lipomo (CO)

Telefono / Cellulare

031 4451154 - 371 1998717

Referente

Germana Redaelli
Who we are
Corto Circuito is a type A social cooperative made up of Ethic Purchase Groups (G.A.S. in the Italian acronym) and small local producers – farmers and tradesmen, established in May 2009 to create a consortium between producers and consumers. All actors are involved in a long collaboration journey in the field of fair trade, short production chain promotion and ethical consumerism. The cooperative was created to make ethical consumerism accessible and sustainable, both in educational/training and in logistic/distribution terms, in the Como area. This objectives are promoted by sustaining both the Ethical Purchasin Groups network and local producers – farmers, product transformation companies and small businesses.
Activities
The cooperative runs cultural and educational courses aimed at promoting ethical consumerism choices: they vary from self-production courses to organic farming schools and horticulture courses.
The cooperative offers paid working opportunities and occupational internships, as well as the possibility to apply for curricular or mandatory internships.
Corso Circuito also offers summer schools for kids and guided visits to the farms.
It also works towards a more accessible local production, through a home delivery service, a weekly local and organic farmers market and a local store open to the public.
The opening of an e-commerce portal is also upcoming.