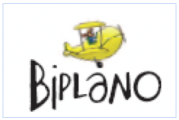 BIPLANO COOPERATIVA SOCIALE
Ragione Sociale

BIPLANO COOPERATIVA SOCIALE

Sede

Via Battaina, 901 - 24059, Urgnano (BG)

Telefono / Cellulare

035 2922254, 340 5205380

Referente

Maffioletti Luciano
Who we are
The Biplano social cooperative is one that has always been oriented to the development of health services for people affected by psychiatric disorders. It manages a residential community and a day-time care centre for psychiatrically affected people. Along with the therapeutical activity, the cooperative also runs occupational workshops which help prepare people for occupational pathways. The biological horticulture workshop has always been one of the pillars of these pathways, as confirmed by the results we have achieved in terms of rehabilitated and employed people. The Biplano cooperative has decided to invest in this sector as a real business activity. For two years now, the cooperative has been managing a four hectares cultivable area, where vegetables are grown with biological methods.
 Activities
For more than 20 years, this social cooperative has been growing certified bio vegetables, which are sold giving priority to the local markets and Ethical Purchasing Groups (G.A.S. in the Italian acronym). The commercialisation element also helps employing fragile people.
The Biplano cooperative also tried to raise awareness in the territory by organising meetings and workshops on various themes, including environment, agriculture and food issues.