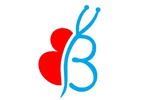 AZIENDA AGRICOLA CASCINA BASALGANELLA DI SALARI GRAZIELLA
Ragione Sociale

AZIENDA AGRICOLA CASCINA BASALGANELLA DI SALARI GRAZIELLA

Sede

Via Bissona, 45 - 46040, Villa Cappella di Ceresara (MN)

Telefono / Cellulare

338 7352980
Who we are
The educational farm Cascina Basalganella is a farming business that stretches on a 30 hectares area mainly covered with cereal crops. In 2009 it begins a diversification process, starting the educational farm, the social farm and, lastly, the agrotourism restaurant.
It was the first farm in Italy to adopt a clear signs and panels system that can be understood by the handicapped or small kids, since it is an image-based system.
Activities
It cultivates sugar beetroot, cereals and vegetables, breeds sheeps, goats and horses as well as turkeys, ducks, guinea-hens and rabbits.
It implements various activities and projects aimed at one's own wellbeing though contact with nature and animals, especially meant for families, kindergarten and primary schools, the elderly and the handicapped.
For three year now, it coordinates the Festa del Pane (bread festival), a symbolic event of harmony with other communities and people, open to the public and organised in collaboration with Coop Nord Est.