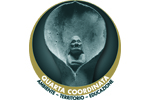 ASSOCIAZIONE QUARTA COORDINATA
Ragione Sociale

ASSOCIAZIONE QUARTA COORDINATA

Sede

Via G. Ungaretti, 6 - 20098, San Giuliano Milanese (MI)

Telefono / Cellulare

02 98243119, 347 0345592
Who we are
This social promotion association commits its efforts, since 1998, to reconstructing natural environments, to the safeguard of ancient seeds and to environmental education (educational gardens, small natural oasis).
The shift to the social area found its origins in the collaboration with the prison of Opera, starting from 2009: the association became a bridge between the prison's fruits and vegetables production and external sale (through ethical purchasing groups). In the following years the cooperative started new collaborations with various local social cooperatives to implement joint green house vegetable production, along with synergically shared vegetable gardens and carpentry and ceramic workshops.
Activities
The cooperative offers technical counselling to social cooperatives and to associations working into the green house vegetable cultivation field. It also provides other services such as: creation of synergic vegetable gardens, organic hen breeding and carpentry and ceramic workshops. It works with local agricultural education institutes providing organic biology courses with particular attention towards disadvantaged individuals.
Among our projects:
"Il banco delle sementi": research, preservation and reproduction of vegetable garden seeds at risk. Seeds are reproduced in green areas within the premises of those schools that are already part of the Rete dei Biodiversiti (see below) project, in shared green houses and synergic vegetable gardens.
"Biodiversiti": Rete delle Scuole per la Biodiversità (School Network for Biodiversity) that involves kindergartens, primary and secondary schools in the Lodi and Milan area for the requalification of school gardens in a biodiversity attentive and educational approach.