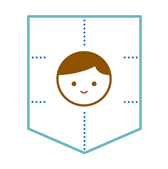 Opportunities for people
OPPORTUNITIES FOR PERSONS WITH DISABILITIES OR IN DIFFICULT SITUATIONS
The program offers an experience of professional and individual growth in an enriching and non-discriminatory context. The opportunities for people are, in particular:
allows for the development of new competences and knowledge, without the demands of prerequisites;
gives each individual the opportunity for challenge, valuing his or her talents;
gratifies, thanks to the contact with nature and with the end result;
permits the opportunity to develop an apprenticeship in a socio-agricultural entity, directed to foster workforce assimilation;
provides for training paths in the agricultural and agro-industrial fields;
fosters assimilation into the workforce.
The training project generally provides an initial, reimbursed apprenticeship, at whose termination the hiring can be funded by economic subsidies if needed.
OPPORTUNITIES FOR CITIZENSHIP
The Agricoltura Sociale Lombardia project is a benefit for the entire region: many in the network of the socio-agricultural entities dedicate themselves to practices that respect the environment, looking out for organic and local production. In addition, the network hopes to propose that their internal activities become a replicable model, directed at the integration and enhancement of the associated resources.