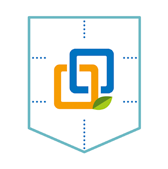 Opportunities for Authorities and Institutions
Opportunities for Authorities and Institutions
The Agricoltura Sociale Lombardia project founds its roots in the territory, favoring the creation of networks between sectors, diverse competences and combined projects. It offers a variety of opportunities for authorities and institutions, for instance to:
communicate with private business and non-profits with the goal to integrate social policies and territorial development from a viewpoint of reciprocal enhancement and development (RDP-Rural Development Plan, ESF-European Social Fund, zonal planning, etc.);
guide public resources in replicable projects;
cooperative planning, with the goal of launching projects in the territorial arena that could involve local social services and allocate economic resources;
promote dialogue between social services and economic actualities, increasing the opportunities to have a societal-working integration of the participants;
place in motion active methods that initiate from the bottom, where the connection with the territory is the most critical and rooted.