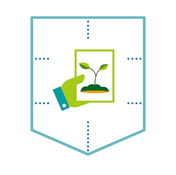 Opportunities for agricultural businesses and non-profit sector
Opportunities for agricultural businesses and non-profit sector
OPPORTUNITIES FOR AGRICULTURAL BUSINESSES
For an agricultural business, the Agricoltura Sociale Lombardia network represents an opportunity to have a support, a coaching, to compare and to share practices to set up or develop its own activity in a multi-functional perspective, as defined by the Politica Agricola Comunitaria (EU Common Agricultural Policy), to operate in more fields, including societal-working. Opening up to persons with disabilities or in difficult situations to enable them to carry out a training experience that could evolve into employment means that an agricultural business can acquires a positive reputation and an added value for the territory.
OPPORTUNITIES FOR NON-PROFIT SECTOR
With this project, social cooperatives find the opportunity to experiment in a new context.
The involvement of the participants can vary on the basis of the individual's difficulties, beginning with an educational experience in a workshop setting, followed by an apprenticeship and up to job placement.