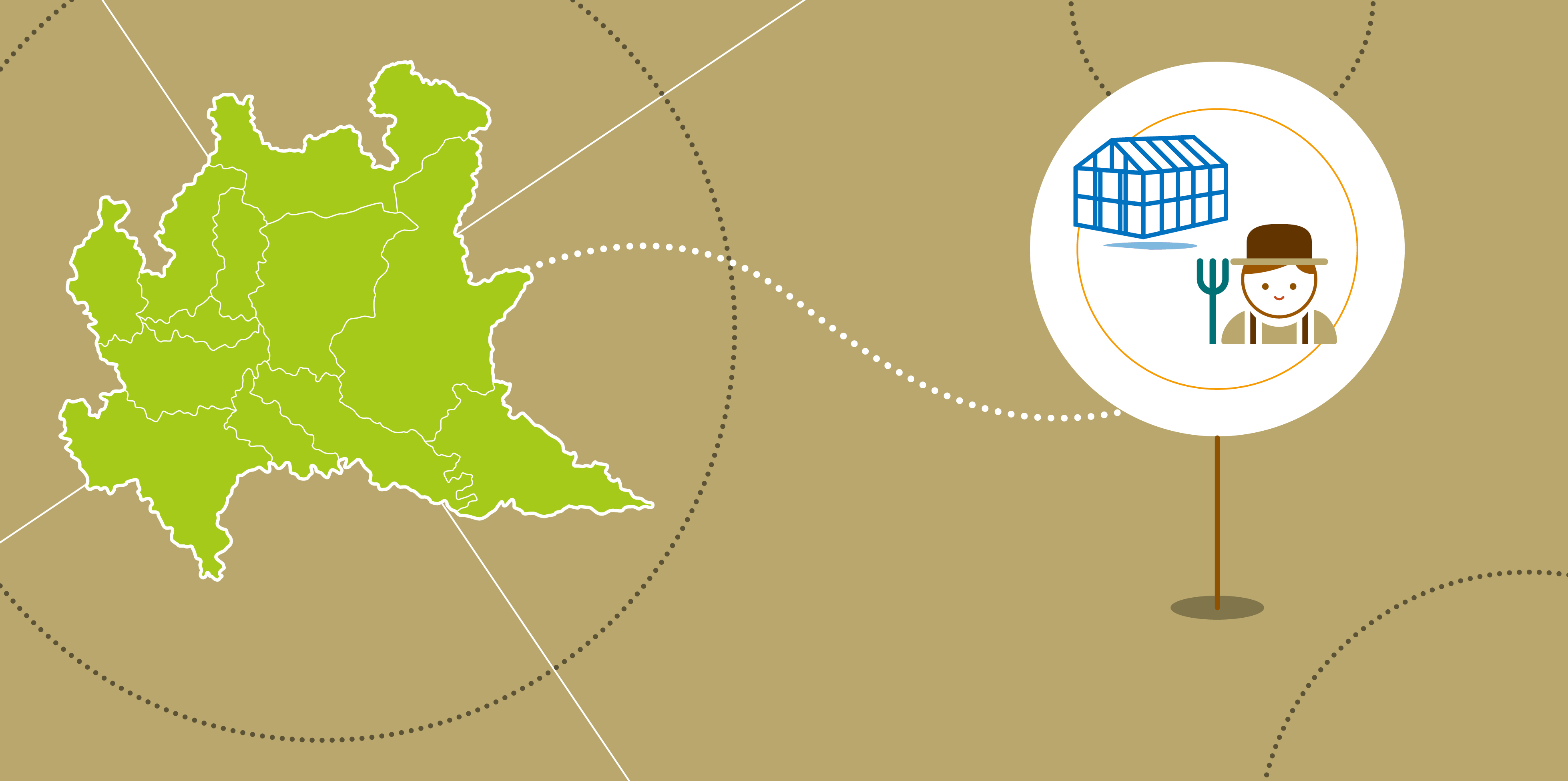 Become a socio-agricultural entity
Become a socio-agricultural entity
Generally speaking, the expression "social agriculture" refers to initiatives that combine agriculture and social services, implementing activities that involve subjects with disabilities of suffering hardship.
The intervention areas do vary a lot, as the typologies of involved people do: therapeutical and rehabilitation, educational and training, recreational, occupational and social inclusion areas.
In this framework, we are focusing on those socio-agricultural associations and businesses that work towards social and occupational inclusion while keeping its productive and economic function in agriculture. Network members work in a multi-functional perspective, developing social services such as professional training, internships and employment opportunities and, in the meantime, they also provide agro-alimentary products and agrotourism accommodation and restaurant services of a certain market value.
This framework includes:
businesses and enterprises whose juridical status isn't social-oriented, e.g. family-run farms, cooperatives, etc.
social cooperatives and associations, operating in the field of agriculture and that include, in their statutory principles, social and occupational inclusion of subjects with disabilities or suffering hardship.
The following factors are the most favourable to contribute to the creation of a socio-agricultural entity for social and occupational inclusion:
availability of a working area and of work equipment that allow production diversification and the development of different types of services – agrotouristic services, home delivery services, retail stores and markets, etc – and that also allow to employ different subjects, also as interns.
disposal of protected structures, that allow activities even during the adverse season, such as green houses, , product transformation laboratories, spaces for accommodation and restaurant services, etc.
implementing intensive productive methods that reward involvement and appreciation of different types of people, respecting the rhythms of both earth and man. In this view, the organic method is privileged, for its higher need of human work per area units.
collaboration with different professionals, working both in the educational/training and the agricultural fields
having a clear and structured idea on how to commercialise one's products and services, in order to reach self-sufficiency
actively seeking local networking with all possible actors that can be involved – public and private entities, third sector services, etc.
In order to be recognised as such, a socio-agricultural entity has to employ at least one person with disability/ies or suffering hardship, or otherwise it has to be willing to offer internships that can evolve in occupational opportunities at a later stage.